Create a PDX Doodle
For a chance to win prizes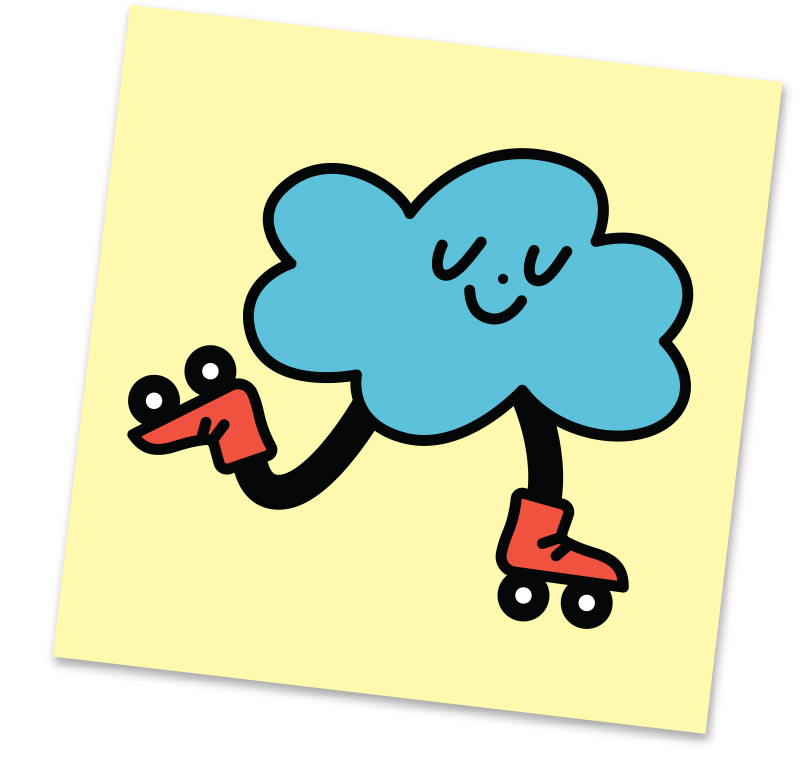 Quick update: The contest has officially ended. You can still create doodles for fun.
If you've been to PDX recently, you probably noticed that it looks a little different — that's because parts of the airport are under construction. We know detours aren't fun. That's why we asked a few local artists to create doodles for giant sticky notes on our construction walls. Our goal? Use roller-skating clouds and construction-cone crabs to bring a smile to travelers and employees during a stressful time.
We're reaching out for your help designing our next set of doodles for the airport.
Create Your Doodle
To get started, click "Create a Doodle" below. Draw anything that you think would bring a smile to travelers this year (Keep it PG, of course). To get your creative juices flowing, we asked some friends to share their PDX-inspired doodles. (Note: once you upload your design, you'll need to wait for a friendly PDX human to approve it.)
Vote for Your Favorites
Click the heart button under each doodle to vote for your favorites. The designs with the most votes will be featured on digital monitors at the airport and on PDX social media, and we'll turn them into a custom t-shirt. Plus, we'll send PDX swag and gift cards to some of our shops and restaurants.
Share Your Design
Click the share button under your doodle to show off your design on social media. And be sure to use the #PDXNext hashtag.
Contest Rules
Voting ends October 8, 2021. Just one valid entry per person. Any U.S. resident is eligible to enter and win, including employees that work at PDX. The nine doodles with the most votes will win a PDX Next prize package. View the full contest details here.
* This friend of PDX provided a Doodle to inspire you. They are not eligible for prizes.